Reducing Poverty in Dufferin County: A Proposed Strategic Framework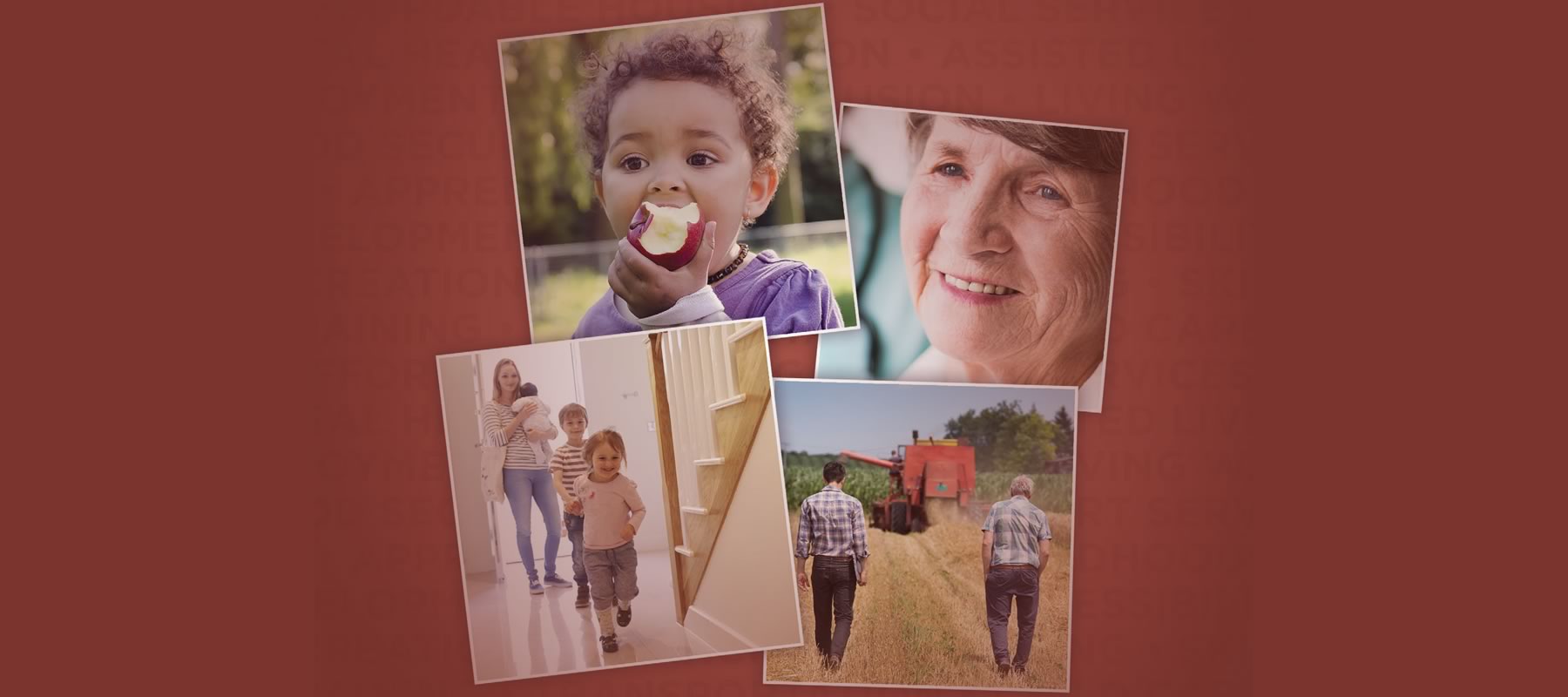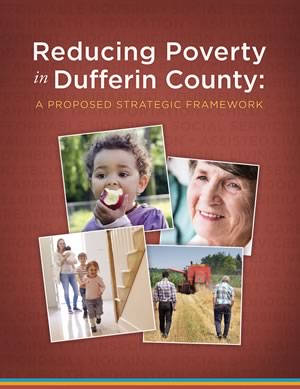 This report presents a strategic framework to guide the work of the Dufferin County Poverty Reduction Task Force over the coming years. We hope that this document will help increase community awareness and understanding about the extent and depth of poverty in Dufferin County, and will inspire community members to become involved in local poverty reduction efforts.
Why should we care?
Poverty costs Ontarians approximately $32 to $38 billion per year. This equates to between $2,300 and $2,900 per Ontario household per year. The cost is due to the substantial impact poverty has on our health care, social services, and criminal justice systems, as well as foregone tax revenues due to lost economic opportunities. In 2016, the County of Dufferin spent $4.2 million on social assistance benefits alone.
The impact of poverty, however, runs much deeper than economics. Income is a key social determinant of health. Research shows a direct correlation between poverty and negative effects on one's physical and mental health status, including higher prevalence rates of chronic diseases, depression, substance abuse, and shorter life expectancy. Moreover, low-income families are much more likely to purchase food that is less nutritious, simply because that is all they can afford. Children that grow up in poverty often start school behind their peers who come from more affluent families. School readiness impacts literacy rates and educational attainment levels, which are strong predictors of future employment and earning potential. In short, poverty often begets poverty; it is a trap "that is extremely difficult to escape from.
Reducing poverty is a good economic investment, but also a complex challenge. It cannot be solved by isolated interventions or the actions of a single organization. It requires the support of all three levels of government, the engagement of citizens in creating local solutions, and a cultural shift in understanding that everyone in society benefits when no one lives in poverty.
How many people in Dufferin County live in poverty?
There is no single or nationally accepted measure of poverty in Canada. To paint a picture of poverty in Dufferin County, this report presents an analysis of nine indicators related to the social determinants of health that reflect different dimensions of poverty. In addition to low income, these dimensions include housing, food security, health, early childhood development, education, employment, youth inactivity, and social inclusion.
Learn More…
Read the full document: Reducing Poverty in Dufferin County: A Proposed Strategic Framework